Reading Time:
6
minutes
If you are a FDM 3D printer, you might have already dealt with slicing software like Ultimaker Cura, which we are going to talk about and see a case study (at the end of this article).
Cura is a free and open source slicing software. As it gets updated frequently, it is one of most popular software for 3D printing users.
What Cura does well
Some of the key points of this free software are:
Visual friendly. It seems as simple as 2D printing. Just load the model, check the parameters and print your model!
Wide range of machines are compatibile. It comes with different profiles for most common commercial 3D printers. If yours is not included you will find one very similar and you can customize its parameters, or you can even import a printing profile if the manufacturer supplies it, like Creality 3D does!
Big control of huge range of parameters. From basic features like layer height, printing speed, shells, etc. to details like accelerations, gap filling, type of supports…
Virtual print simulation. You can preview how the layers will be printed, so you can check if it will achieve your needs, or you must adjust anything else.
Create or remove supports wherever you need. It helps to improve prints success in critical parts.
Assign different shield settings in same print to different copies of a model for testing its resistence or strenght. This is a very good point which we will deeply talk about in another post.
My own experience
I have been a Cura user for several years, but nowadays I work with Simplify 3D (I will write about it in a future post), but still use Cura in shared printing projects with third parties who use it. I started working with Repetier Host and Slic3r, but then I passed to Cura and I found it better for my printing routines (and better user experience).
Repetier Host has some interesting features. I loved to connect my old Hephestos printer from BQ to my PC and control the machine and check the GCode from the model. Soon I stopped doing that because any cable movement, laptop failure or Windows Update could roin my prints, and It happend more times than I was going expected to.
Finally decided to move to Cura, which offer a simple workflow, able to newborns but also good for hobbyists who care about configuration and parameters, but not in a professional way. In my opinion It is a very good, easy to learn, completely free and open source slicer.
It is true that you need several hours to expertise your 3D printing parameters and calibrations – everything need dedication to expertise – but when you do, you will be able to adjust printing setting at first sight most of times.

Would you like to learn?
Ultimaker offer software guides from their latest versions, so you can visit ULTIMAKER MANUALS in order to find them. While writting this, version 4.0 is latest, and you can download both software and guide for free at Ultimaker's site.
I trust that slicing software will have massive improvements in following years, so I will be sitting there to see what is coming on. Always one step further!
Study case with Cura
Step 1 – CAD Design
Now I'm working on a personal project, where I am developing adapters for 45RPM records.
45 rpm adapters are also known as 7inch adapters or 45 rpm record inserts. They are small plastic, wood or metal pieces that goes in the middle of a 45 rpm record so it fits the turntable as all the other records.
Standard model are very simple but functional, as they just accomplish their purpose in simpliest way. With this design, I wanted to fit a very close objective public, focusing on Sound System culture.
The aim was to create a design for those people who still enjoy playing 7″ records – with big hole in the middle – and need the adapter to play them at the Sound System.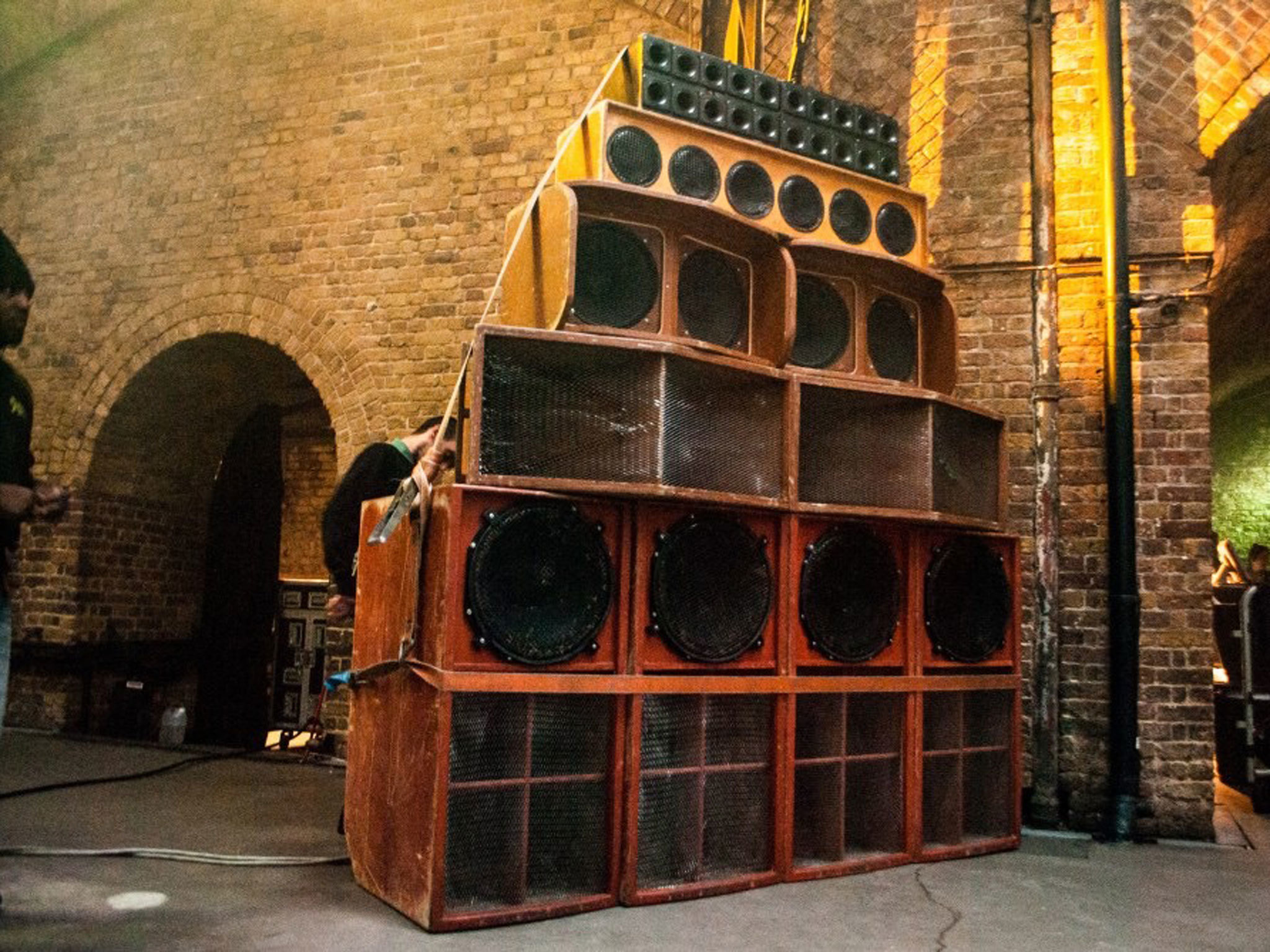 For CAD Design I used Siemens NX as usually. Before started the 3D design, I get drawings of the speakers from hornplans.free.fr, looking for the models I wanted, like Hugo Full SCOOP.
Then I modeled the speakers and fit them over the base of the adapter, previously measured from the record and turntable.
When design is ready, I exported it to STL file, and import that file into Cura.
Step 2: Slicing
At the moment of writting, Cura 4.0 is available. I still use V3.6.0 because I prefer its user interface, and V4.0 add nothing new to me, so I am still not going to upgrade it.
Imported Part: Just our design exported in STL format.
Part Operations: Move, rotate or scale the part, assign or remove supports.
Print Setup: Here are all parameters for printing. We can Search by name if we do not have activated any needed, or just do not want to look for it on the huge list.
Print name and measures: We can check there the size. Important to check that we have been working in same units that we will print, and that it is in right scale.
Printing time and material consumption: Nothing to add, just that. Only thing is that print usually last little bit longer than it says, but not always.
Printing Setup
What are the right parameters? There is no magic formula, so we will have to do some field work, tests, etc. to know what are best parameters for our machines. In my case, both of them are Creality Ender (3 and 5), so they work almos the same way. In fact, most of time I share .gcode files between them.
Said this, lets give a quick review to main parameters:
Layer Height: 0.2 mm (Enough for its use, more detail is not needed)
Wall Line Count: 3 (Need strong walls)
Top/Bottom Thickness: 0.6 mm (3 layers is ok)
Fill Gaps Between Walls: Everywhere (Helps to prevent gaps)
Print Thin Walls: Yes (Also help to prevent gaps from thin spaces)
Z Seam Alignment: Random. (avoid finishing all the layers at same point, making a visual seam).
Infil Density: 15% (studied seeing how horizontal layers print better, not flying).
Infill Patterns: Grid (I also usually use Gyroid)
Printing Temperature: 200 ºC (OK for PLA)
Build Plate Temperature: 60ºC (OK for PLA)
Enable Retraction: Yes (always)
Print Speed: 60 mm/s (Up to 80 mm/s in Ender 5)
Infill Speed: 60 mm/s
Wall Speed: 40 mm/s
Top/Bottom Speed: 20 mm/s
Initial Layer Speed: 20 mm/s (Good adhesion is needed)
Combing Mode: Within Infill (Help to avoid stringing)
Enable Print Cooling: Yes (always)
Generate Support: No (I designed the part to not need supports)
Build Plate Adhesion Type: Skirt (Raft nor brim are needed)
Skirt Line Count: 2 (Just to start pulling out some material)
3D print
After finishing our setup, export to .gcode the model into a microSD card.
Plug it to the 3D printer, check bed level, also the filament left in the spool and just start printing.